to 

kickstart

new real estate product development
For hybrid, inclusive real estate solutions that answer to rapidly changing urban living and working behaviour.
Futureproofing real estate investments and operations by finding its purpose, co-created with its community of users. Hybrid real estate products where built-to-rent, coliving, coworking and hospitality are blended to produce the highest value for its location. With insightful, on-point methods that enable you to start right now.
Concept Development Workshops
1 or 2-day workshop to kick-start your new concept and teaching your team how to apply these skills in your organisation.
Project Startups
1 day workshop to define your change project, align the team and organize the process. This startup includes facilitation and guidance during the first 2 weeks to ensure a successful kickstart.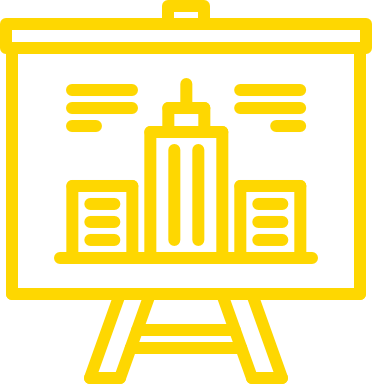 Product Development
Game on: full cycle real estate product development support (from initiative to realisation).
Globalization, shifting demographics, emerging technologies and the COVID-19 pandemic radically impact the way we live and work. Dedicated office space declines while working location independent becomes a new norm. Urban living is not solely about square meters anymore, but about wellbeing, convenience and the community we connect to. Repurposing real estate is essential to match future demand, optimize returns and activate the neighborhood.
The era of monofunctional residential, office and hospitality real estate is no more. Users are more demanding, cities crave for vibrant ecosystems and hybrid real estate products are the newly arrived influencers that take placemaking to the next level. Coliving and coworking demonstrate that inclusive real estate is capable to create purposeful places that deliver sustainble business growth and contribute to better city living.
less blah-blah, more do-do
free 30 min. demo
Who said real estate is slow? Press Start developed a unique product development approach that is based on Scrum fundamentals, resulting in delevering sub-products fast to validate and progress. Try out the free 30 min. demo or curious to learn more?
Just Press Start!